GROW WITH ME – 3 Themes
Cherish the Love that Melts Your Heart
Document the first year of your favourite little human with our perfectly laid out plan from newborn to the cake smash!
Grow with me Milestones
It is said that babies grow 3 times faster in their first year of life than at any other point. They grow from a tiny little newborn into a walking talking little person faster than you can ever imagine. This is why we have created the perfect grow with me milestones photography package to capture these priceless memories for you to treasure for a lifetime.
We mostly start this photographic adventure during your pregnancy while your little one is just a bump. The various milestones we could capture are
"Here I Come" at 8-9 Months Pregnancy
"Newborn"
I can "Pick My Head Up and smile" at 4-5 Months
I can "Sit Up" at 6-8 Months
I can "Walk" at 10-14 Months
"Happy Birth Day – Let's smash a cake" at 11 months
Capture memories that last a lifetime
Our Grow with Me package for new parents celebrates the rapid development of your child. Over three sessions – newborn, six months, and twelve months – we create a pictorial history of your child's growth and show you just how far you've all come as a family. Through a series of photographs, you can chart the emergence of your child from a newborn baby to a person with a distinct personality.
Our packages give you the option to choose between 2, 3, 4 or 5 sessions.
Advantages of Grow With Me Photography Packages
Rates Locked In – we revisit and revise our packages multiple times a year. With a grow with me package, your package contents and prices are locked. Changes to our packages does not impact you.
Extra Prints / Products – for our grow with me packages we give our clients extra products / bigger prints as part of the package. Such products / prints are not available with individual packages
Photo Books – with our exclusive package we will custom design a photo book for you using the picture from all the sessions of your shoot.
Family Portraits – included in the packages
Package Duration
The grow with me package is only valid till for 13 months from the date of your first shoot
The 13 months package duration takes into account the maternity session (which is usually in the 8th month) and the last cake smash session, which is usually when the child is 11 months old
It is up to the client to book the milestones / sessions they want, we will be happy to provide recommendations should you want us to
Under no circumstances will the grow with me end date (which is a 13 months from the first session shoot date) be extended
If you do not schedule your sessions before the grow with me end date your pending sessions will be cancelled and no refunds will be due
Today's Little Moments, become tomorrows precious memories
Capture First Year Memories
Let's Plan Your Big Day!
What is the best time to book your Grow with Me Photography Session?
If you have decided to purchase the "Grow with me" photography package make sure that you book it on time. For the maternity shoot we recommended that you contact us while you are in your second trimester. This is the best period because it will give us time to understand your needs and it will give us time to book a date for your shoot.
For the newborn session we will make a tentative booking based on your due date and then we will wait to hear from you when you arrive home from hospital with your new baby. We can arrange a suitable time and date for your session after you have come home with your baby.
Grow with Me Plans
Grow With Me Plans are for those clients who want to document each step in this beautiful journey. The connections formed before your newest family member is born, the little details which make him or her (or them) unique, and the pride you feel when seeing them finally accomplish sitting up on their own or taking their first wobbly steps. These are the moments you want to engrave on your mind and heart forever, remembering exactly how you felt in each chapter of your story. We will help you tell that story.
Our most common grow with me plan is a maternity session, newborn, 6 month and cake smash session!
HOW LONG IS THE GROW WITH ME PACKAGE VALID
The grow with me package is only valid till for 13 months from the date of your first shoot

If you do not complete your sessions in 13 months from the first session date, your balance sessions will be cancelled and no refunds would be due
ARE THERE ANY POLICIES WHEN BOOKING A SESSION
Should you cancel or postpone any session within 72 hours of the shoot (for any reason whatsoever), there will be a re-booking fee of Rs. 5,000 that will apply during your next booking

If you book a Grow with me package with us, the package cannot be modified, downsized or upgraded after the first session.

Since the grow with me package spans over 13 months, due to various reasons (including taxes, the discounted rate for these packages, & book keeping), making changes to the package is not possible
DO YOU OFFER A PAYMENT PLAN FOR THE GROW WITH ME PACKAGES
No, we don't.
The entire payment for the grow with me session is payable on the date of the first session.
WHAT IS THE BEST TIME FOR PREGNANCY PHOTOS
The best time for pregnancy photos really depends on how soon your belly starts showing. Some mommies "pop" as early as 6 months (especially if they're having baby #2, #3 etc.) For most first time mommies though, that beautiful belly is most fabulous between 32-36 weeks. It's a great time because you're not too tired yet but your belly is still big enough to be the center of attraction for the photos!
THIS IS MY FIRST PHOTOGRAPHY EXPERIENCE. WILL YOU GUIDE AND HELP ME POSE
You are in good hands and we want to make sure that you will have the best selection of artistic images. Even if it's your first professional photography experience, our goal is to make sure you feel comfortable, relaxed, beautiful, and confident.
During your photo shoot, our styling team will guide you through elegant poses and will focus on angles that bring out your most beautiful self.
Do you provide maternity dresses
Yes we have over 150 dresses in the studio that include gowns, drapes, net dresses. These will be shared with you once you have booked a shoot with us.
How do we schedule a date for a newborn session
Either you or a member of your family can call or message us on day 1 or day 2 of the baby's arrival. Based on the arrival date we will block a slot within the first 2 weeks of birth
Ideally days 7 to 11 are the most ideal, so we would prefer to schedule within that window
Why are newborn photography poses only possible in the first 2 weeks of birth?
A baby older than two weeks has developed further along so their ligaments have strengthened. Because of this, they may not be able to pose in the "curled up" newborn poses.
They are more alert and less likely to sleep through pose changes so the session will have less variety of poses.
Do you provide a comfortable environment for newborns
Our studio is temperature controlled which allows us to operate througout the year
All props and setups are santized and steamed after each use
We provide a private lounge with an ensuite powder room for the parents to use during their stay
Do you provide newborn costumes
Yes, we have a huge collection of newborn costumes.
You do not need to carry any costumes for the shoot
WHEN SHOULD I BOOK MY SESSIONS
Maternity Shoot
The best time to contact us is during the second trimester of your pregnancy. During this period we will understand your requirements and book a tentative date for your maternity shoot, which will happen in the last trimester.
Newborn Shoot
We will make a tentative booking based on your due date and then we will wait to hear from you when you arrive home from hospital with your new baby. We can arrange a suitable time and date for your session after you have come home with your baby.
3 months / 6 months / 9 months / 11 month shoot
Depending on the milestone you want to capture, contact us 2-3 weeks prior to the date you want to shoot so that we can schedule the shoot.
DO YOU PROVIDE CLOTHING
We provide costumes only during the maternity and newborn sessions.
For newborn's our costumes fit children under 3 kgs of weight
We DO NOT provide costumes for infant / children shoots
DOES YOUR TEAM COME TO OUR HOUSE TO PHOTOGRAPH?
We can only travel for a newborn shoot where the child is under 30 days of age.
For home visits additional charges will apply over and above the package prices
is a make-up artist included for maternity sessions in the grow with me packages
As its not necessary that all grow with me packages include a maternity session, the make-artist is not included in the packages. The make up artist can however be added on top of the package for an additional cost.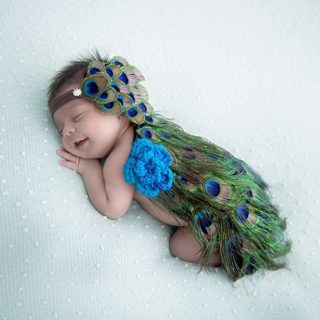 Our Top 3 Grow With Me Milestones
Celebrate Your Baby Bump
Your pregnancy is an exciting time; your heart is filled with joy as you prepare to meet the greatest love of your life: your child. The unconditional bond, the soft kicking of their feet – you feel it all. Preserving this memory is a wonderful way to celebrate your baby bump.
Newborn
The wrinkly little toes, the milk dots on the nose, the smile that is oh so sweet and the chubby little cheeks – SQUISH! These are memories worth preserving.
Our studio has been thoughtfully designed for our littlest clients. The studio is fully stocked with everything we need for your newborn session and more. There is no shortage of layers, textures, wraps, hats, headbands, props.
Cake Smash
Every cake smash session is different, and you never know how much a baby is going to enjoy their cake. They are all a lot of fun though and capture some of the most special moments of the 1st year
There is no moment more extraordinary than the one where you discover that you are about to become a parent. It hits again when you feel the first kick or hear that miraculous heartbeat on the ultrasound, your joy and excitement escalate even more. Before your newborn baby's arrival, you willingly sacrifice the temptations, commit to a healthier diet and listen to soothing music to give your baby the very best.
Simple tasks like picking the perfect name, buying a first outfit or painting the bedroom walls with fairies fill you with gleeful anticipation.
As you and your baby navigate this first year together, it is a most profound experience that words alone cannot describe.
The Grow with Me package makes it effortless to document this most remarkable journey for you and your family. As parents we understand and are also dedicated to helping preserve these most precious memories forever.