Newborn
Home Shoot – 8 to 30 days
Why is it important to do the shoot within 2 weeks of birth?
We often get clients who are baffled that newborns need to be photographed under 2 weeks old. To them it seems odd, too soon or like torture after just having a new baby.
While it can be hard to leave the house just after having a baby, we assure you it is for good reason. In order to get all the gorgeous images of babies delicately posed, sleeping in buckets or curled up in a womb-like pose, we need to do the photography session when baby is under two weeks old. When a newborn is first born they sleep many hours and their body has the flexibility to pose. The newborn poses replicate womb like positions and that's why they are so adorable.
Newborn Home Shoot Packages
Optional Package Add On's
Add on's are available on top of the packages listed below
Newborn Birth Announcement Video Showreel : Rs. 3,000
Parents Portraits – Pictures of Parents & Child
Add-on Package #1 – Single Costume – 15 digital unedited photographs – Rs. 5,000
Add-on Package #2 – Single Costume – Includes Mother's Outfit – 25 digital unedited photographs– 3 Edited Photos – Rs. 10,000
Add-on Package #3 – Two Dress Changes – Includes Mother's Outfit – 50 digital unedited photographs – 6 Edited Photos – Rs. 15,000
Prices inclusive of GST
A baby Fills a place in your Heart you never knew was empty
Sometimes the smallest things …
take up the most room in your heart
Let's Plan Your Big Day!
HOW LONG WILL THE SHOOT TAKE?
Newborn and baby sessions may take between 2 and 3 hours as they don't always like to fit snuggly into a given time slot.
DOES YOUR TEAM COME TO OUR HOUSE TO PHOTOGRAPH?
Yes, we do offer home shoots for newborns.

We understand that after delivering your bundle of joy, you might want to keep him safely tucked into your house.

Our home shoot add on is meant to capture your special memories / moments during that time, without you, leaving the comfort of your own surroundings

Ideally a newborn shoot should be done within the first 10 – 14 days of birth. So our team visits your home & works their magic of newborn posing to create those precious pictures that you will cherish for a lifetime.
HOW DO I SCHEDULE MY NEWBORN PHOTO SESSION WHEN I DON'T KNOW WHEN MY CHILD WILL BE BORN?
Just tell us your estimated due date and then we will block off some time around that.
When your baby finally does make his/her entrance, contact us as soon as you can and we will set a specific date from there.
Generally, newborn sessions are held within 14 days of birth…that is when you're going to get the most cooperation for all those adorable newborn poses.
The MOST important thing, however, is to book your session as soon as you can WHILE you're pregnant. Please don't wait until your baby is born as my schedule fills up very quickly and we don't want you to be left without newborn images.
WHAT ARE THE NEWBORN PHOTO SHOOT TYPES?
There are essentially two types of newborn portraits sessions : posted or studio session and life style session.

A posed session is usually done within the first 14 days of birth. This is when the baby is very sleepy and he/she can easily mold into the baby poses. Several props like wraps, hats, bands, feathers, blankets, beanbags, etc. are used for such a session. A newborn photo shoot session usually lasts 4 hours and it includes comfort breaks, as required.
A lifestyle newborn photography session, on the other hand, is a more casual approach to newborn photography. There is no defined posing as the intention is to capture more natural images of the baby. Such sessions can be done for babies up-to 2 months old.
DO YOU OFFER A "BABY'S FIRST YEAR" PACKAGE?
Yes, they can be found here
WHAT SHOULD I EXPECT ONCE FROM A NEW BORN PHOTOGRAPHY SESSION?
New-born photography sessions are a fairly new concept in the photography industry. As such, upon hearing it for the first time, many of you might wonder exactly what to expect from it. Having had a large number of years of work experience in different types of photography, with particular dedication towards the field of new-born photography, Amit Chhabra explains what exactly you can expect from your session of new-born portrait photography in his studio in South Delhi.
Preparation before the session

Babies are bound to look cute in anything they wear and whatever that they do, so there is no need for any special preparation. At our studio, we have a wide array of props & setups for newborns.
During the session

At the studio, we have some amazing facilities to keep your baby safe and comfortable during the shoot. Our endeavour is that you will be comfortable and guided entirely throughout the session. Don't hesitate to ask any questions, because we are happy to answer and make sure you are comfortable throughout.
After the session

We provide the preview images within 1 week of the shoot date. A link will be shared with you to download the images once they are ready. Once your selection has been made your images will be retouched and will be available in high-resolution. Please refer to your package for the number of images you will receive as part of the shoot.
DO YOU HAVE AN ENVIRONMENT WHERE THE NEWBORN WILL BE COMFORTABLE?
When photographing newborns, we try and create the "perfect environment". Most of the photographs are taken with with newborns in very little or no clothing. In order to achieve the perfect environment, it is important to understand the environment the babies come from. The temperature inside the mother's womb is 38 Celsius. Because newborns cannot regulate their body temperature as well as an adult can it needs to be protected from both cold and heat.
The best environment to photograph a newborn is when the temperature is regulated around 26-28 degrees Celsius.
Our entire studio is sanitised after every shoot in order to create a safe and comfortable environment for our young models.
WHAT IS THE PERFECT AGE FOR NEWBORN / BABY PHOTOGRAPHY?
This question is often put forth and discussed not just among photographers but parents, paediatricians, and doctors alike.
There are two extremely important factors which are used to determine the 'right' time to photograph a newborn. These are: Age and weight
While the perfect age for newborn baby photography is 7-14 days sometimes the weight needs to be taken into consideration before scheduling a photo shoot.
If a child is below 2 kilograms in weight, it is advisable to wait for the baby to gain a little weight.

The baby should weigh at 2.1 to 3 kilograms.

For some newborns, this is rather likely to indicate a photo shoot after 10-12 days. Usually, newborn twins are born premature, and often are advised by doctors not to leave their home until they become a few weeks older. Hence, it is a common practise to have the photo shoot of newborns happen after they are 4 weeks old. Often they reach their ideal birth weight when they are a few weeks (4-5 weeks) old. Though, sometimes newborn twins can be photographed at as early an age as 10 days if they are born at their actual due date- meaning that they are full term and are have a birth weight of 3.2 kilograms. The earliest is 3 days.
WHY EARLY PICTURES OF NEWBORNS IS THE PERFECT AGE FOR NEWBORN PHOTOGRAPHY?
Within the early first few days of their life, newborn babies still are 'womb' like and enjoy staying curled up and love to keep warm. It is possible to achieve good foetal style positions and experience their newness.
Newborn babies often have peely skin, as well as their umbilical cord, is yet to fall off or be removed and are also in a semi-dreamlike state which is so often quite exquisite. Upon getting older, they become even more alert and begin to stretch out, are not quite that bendy or even sleepy which makes cute baby poses a challenging task. However, the difficulty of this task cannot be quantified as each newborn is different.
WHY DO YOU PHOTOGRAPH THE NEWBORN WHEN THEY ARE ASLEEP
The reason we photograph baby asleep is primarily for safety reasons, we would never put an awake baby in a bucket or in a pose. Newborns can be very strong and can easily move about, which we don't want as that compromises their safety. The baby must be safely supported at all times. 

After many years of photographing newborns we've come to recognise just how much they change day by day and week by week after they are born. We want to capture them when they are fresh, tiny and curly just like they were when first born. You want to remember their tiny toes, delicate eyelashes, their little back rolls, wispy soft hair and the way their curl naturally into a womb-like pose all on their own. By 3 weeks they start to lose their womb-like curliness and are more awake – so photographing those adorable posed images is not possible beyond the first couple of weeks of birth.
IS THERE ANY DIFFERENCE IN QUALITY BETWEEN STUDIO SHOOT & HOME SHOOT
Not really. We can create almost all the set ups as we do in our studio.

Just the props which are hung from ceiling cannot be done at home due to safety considerations. Rest everything remains the same.
FOR HOME SHOOTS WHAT ARE THE THINGS THE CLIENT NEEDS TO ARRANGE
We need an empty floor area measuring a minimum of 15 x 15 feet 
During winters we would recommend to keep 2-3 heaters around the set up and blanket to wrap the baby in after each setup is done.
Those first few weeks of your baby's life pass by in a blur, and you will never have those precious moments again.
A newborn photo session is the perfect way to capture the sweet innocence, delicate features, and angelic expressions that fill your heart with joy.
Booking a Shoot
Capturing Memories that Last a Lifetime …
The best time to contact us for your newborn portraits is during your pregnancy. We will make a tentative booking based on your due date and then we will wait to hear from you when you arrive home from hospital with your new baby.
We can arrange a suitable time and date for your session after you have come home with your baby.
Grow with me Packages
Capture the first year memories
To book multiple sessions int he first year refer to our Grow with me Packages
Ideal Time for the Shoot
Capturing the pure essence of new life
The ideal time to photograph newborn babies is within the first 14 days of birth. This is when the baby is very flexible and sleepy and he/she can easily posed. Several props like wraps, hats, bands, feathers, blankets, beanbags, etc. are used for such a session.
A newborn photography session usually lasts approximately 2 hours and it includes comfort breaks, as required.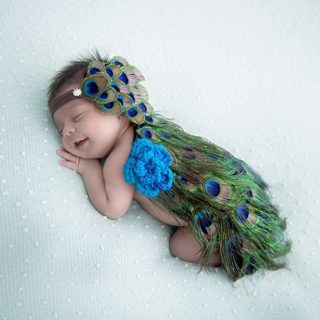 [elfsight_instagram_feed id="5"]