SIBLING
CAPTURE THE EMOTIONAL BOND
BETWEEN YOUR SIBLINGS
The sibling package is for 2 children only.
If you have more than 2 kids,
please look at the Hire Us for a Day Package
They say that
no matter how old you become,
when you are with your Siblings,
you revert back to Childhood.
Preserve the unforgettable moments
The sibling photography packages are the ideal way of capturing the emotional bond between the siblings. Our themes are customised to bring out that special relation between your children and also focuses on their individual personalities.
From the number of themes given in all the packages, you have a flexibility of choosing the combinations. For example if you go with the 3-theme package, of the 3 themes, you can do one theme individual for each child and one theme with both of them together. That way each child gets his or her own customised set and also gets a set of images with the brother / sister.
Optional Package Add On's
Add on's are available on top of the packages listed below
Outdoor shoot : Rs. 10,000 includes Location / venue booking fees (locations nearby to our studio where photography is permitted)
Behind The Scenes Shoot Video : Rs. 5,000
Image Showreel : Rs. 3,000
Parents Portraits – Pictures of Parents & Child
Add-on Package #A – Single Costume – 15 digital unedited photographs – Rs. 5,000
Add-on Package #B – Single Costume – Includes Mother's Outfit – 25 digital unedited photographs – 3 Edited Photos – Rs. 10,000
Add-on Package #C – Two Dress Changes – Includes Mother's Outfit – 50 digital unedited photographs – 6 Edited Photos – Rs. 15,000
Prices inclusive of GST
The sibling package often has fun, quirky sets where the kids enjoy being playful and do goofy tricks with each other.
We excel at capturing those special moments for the parents that bring out the close knit family that you are
Sibling Photography
Capturing the happiest moments of the children is the most important thing in the life of every parent. You watch them growing, achieving successes, playing together, all the happiest and less happy moments in their life, but whatever the moment are, all you want to do is remember them forever. We want to provide you with the opportunity to keep those moments always with you. With our sibling photography package we will help you to remember the bond between the siblings forever even in moments when you need to remind yourself of that bond.
Capturing the sibling emotions and interactions can be a lot of fun. But to get the most of it we use some tips to create the most beautiful sibling photography.
The love between siblings give the pictures a lot of warmth, happiness and fun. We always choose theme where they are having fun and represents their personality. The best pictures are those when they are acting freely doing their every day routine. When the picture is without a pose, it is more realistic; it makes the picture more natural and catches the personality of the child. 
The most important point in sibling photography is to make the sibling feel special. When we take picture of a newborn and sister or brother we encourage the older child to interact freely with the baby, and we don't put the focus only on the baby, we what all of them to be in the pictures and to capture the relation and love they have for each other.
In what seems a blink of an eye, your babies aren't quite so little anymore
Let's Plan Your Big Day!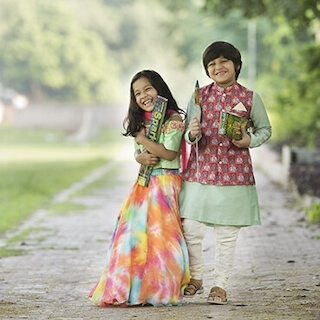 Sibling Photography
Siblings relationships might have their highs and lows as they grow up together or alone, but the bond is always strong and beautiful to be seen, specially when you can frame them to remember each phase of their relationship in the future. Taking pictures of siblings is one of the most honest concepts for family portrayals as we all want they free and natural acting on their own. Doesn't matter how cheerful or truculent might be their interactions, they will surely result in heart warming, funny and lovely photographies.
Profiles
Though they will always be seen under the eyes of parents as a team delivering love, worries and remarkable memories, each one of them is as individual as everyone. We work also doing individual profile pictures to capture the singularity of each of your kids and we can make use of a lot of different approaches to bring exclusive results, contrasting or resembling their features to symbolise their bond, deal with lights, colours and filters to best fit their personality and of course, capture their lovely faces at their best and most free moments.
These profile pictures can be taken while each one of them is playing in our different sets of themes offered in each package as well as in personal ways your judge interesting for us to shoot.
Let Them Get Together
Our approach to do these sibling portrayals are all about let them free to interact just like they do at home and school. Also, depending on the pack you choose, we offer different numbers of retouched pictures and a set of pictures you will have printed on high quality gloss or matte.
Though we offers an array of different themes to stimulate them and also to set the tone of the photographs, we will be paying attention to their interactions and always ready to capture whatever they come up with. Each one of our packs offers a different number of overall pictures so you can choose the best ones defining their relationship and how do you want to remember their relationship at their early years.
Also, the age is never an issue. From very young toddlers to grown up kids, we can set the tone of their interactions and their preferences to play as well as we will be skilled to let them free to show their true colours in front of our lenses. Contact us today to book your sibling photography package.
[elfsight_instagram_feed id="11"]