View our Sibling Packages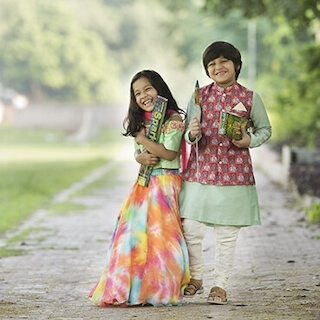 Newborn Twins Photography
The arrival of a Newborn is such a joyous occasion. If the newborns are twins that makes the joy manifold. Newborn twins are the ultimate source of happiness for parents. Besides their angelic faces, their innocence captivates the heart. The time flies when you have 2 adorable babies to love. Hold on to these flying moments. Capture these memories by taking some beautiful pictures. Those perfect little fingers and toes will soon become toddlers. Getting someone to capture these moments may be a great idea. Enjoy the photoshoot and then the joy of hanging the pictures in the house. Getting cute and beautiful portraits of your newborn twins can be delightful. Tiny little faces of newborn twins are a source of happiness. So you have to choose newborn photographer very carefully.
Those first few moments when you see your tiny newborn are priceless. This little bundle of joy holds the key to your heart forever. Your life changes totally when you bring them home. No two days are the same when you have a newborn baby to take care of. Everything takes a back seat except the love and care for the newborn. They starts to grow up so fast and you notice a change everyday. It's a good idea to hold on to these moments by getting professional newborn pictures.
Your newborn twins are your world. They mean everything to you and your family. You want someone very experienced to handle them. The expert newborn photographer knows that safety is top priority. At Shipra & Amit Chhabra photography we understand this.
Hygiene is another important aspect during newborn photography. Washed hands and clean props are a must. The studio is kept clean at all times. At the time of the shoot, one person is incharge of children safety. A great shot has to be a safe shot too. Newborn photography needs a lot of pre-planning. This includes choosing the right props for the right age. The outfits and the poses should complement each other. The small details will make newborn twin photography sessions more meaningful.
Twins are often born small and premature. At Shipra & Amit Chhabra photography we have experience dealing with even the tiniest twins.
 Photography for twins and newborns requires careful attention to detail. Children require photos of their own as well as photos of the two together.  While it is precious to look identical, it is also important to differentiate and demonstrate the individuality of the children.
For newborn twins, photographers have incredible scenery options in order to accentuate the beauty of the children. As well as this, Shipra and Amit Chhabra Photography has elaborate costuming ideas in order to make the child look as vibrant and incredible as he/she is in real life.  In the photography, there are packages in which parent and child are incorporated.  It is important for children to be photographed side-by-side with the parents that created such beauty!
In order to watch the children flourish and grow, there is the option to book multiple photo sessions in the first year of the child's life.  These "Grow with Me" packages ensure that all stages of the life of twins is accounted for, as to never miss a moment when looking back in the future.  This photography can even begin during pregnancy.  The photos are performed at 8-9 months pregnant, newborn, 2-4 months, 6-8 months, 10-14 months, and the birthday mark!  There are options to do photo shoots three, four, or six times through the year.
Shipra and Amit Chhabra's siblings and twins photography captures the loving bond that siblings have from birth.  The photos taken are carefully chosen in order to reflect the personal relationship that exists.  Images capture the little things that siblings do together.  There are interactions that simply are not present between others.  Siblings and twins are an amazing thing!
For the photography session, there are a number of themes available for selection.  These themes keep the children together, and capture the images that simply could not exist if taken with each child alone.
For newborns, there are options available to do either studio shoots or household shoots.  It is understood that at such a young age, it can be difficult to take the child anywhere but home.
With newborn twins, Shipra and Amit Chhabra are dedicated to capturing the joy and innocence of newborn children.  There is a love a precious nature that simply cannot be compared to any other human interaction.  In the photography session, photos will be taken of the children cuddling up to each other and enjoying the pleasant nature of gentle sleep.  Simple, soft, and colorful options are often selected for attire in order to draw the eye to the precious child in the photo.  Shipra and Amti Chhabra are able to capture the essence of the loving, new children.
Sibling Photography Tips
Having a child is very rewarding and exciting. As great as it is having young children, time can quickly pass us by. Before you know it, your once small child will now be getting ready for their first day at big school. Photographs serve as great memories of our children and the innocence of youth. As useful as smart phones are, they're not ideal when it comes to taking photographs. Photographing one child is hard enough, but if you decide to try your very own with siblings things become twice as difficult. Here are some handy tips for photographing siblings together.
Go with a natural setting
If you choose to hire a professional photographer they will have access to beautiful backdrops. You probably will not so you should go with a natural setting for your siblings. Find a picturesque spot that they enjoy playing in and try to get them at just the right moment. Some people choose to have the two siblings pose with one another. Others choose to go for a natural shot and get images of the two playing together.
Use bribes
Let's face it, if you ask your child to do something they will likely do the opposite thing. It can be tough to get your kids to keep still. To help you get the shots you need, don't be afraid to play dirty by reaching for the bribes. Ask your children to sit still and to smile for the camera. Tell them that if they do you'll give them their favourite treat. For infants, sweets, toys, and candy usually do the trick.
Use wacky props
When they're young, children want to play and have fun. You can use this to your advantage. You can photograph the  siblings playing together to get some truly memorable shots. When snapping your children, make use of fun & wacky props and leave them to play naturally. Colourful plastic balls work great, as do wacky hats, oversized glasses, wigs, and more. Hopefully the siblings will make use of these props and will play with them together.
Hire a professional
If you want the best possible sibling photos, the best thing you can do is hire a professional photographer. Professional photographers know how to get naturally beautiful pictures of children. They also know how to edit pictures to really make them stand out. The photos you receive will look amazing and can be framed and enjoyed for a lifetime.